[edit this]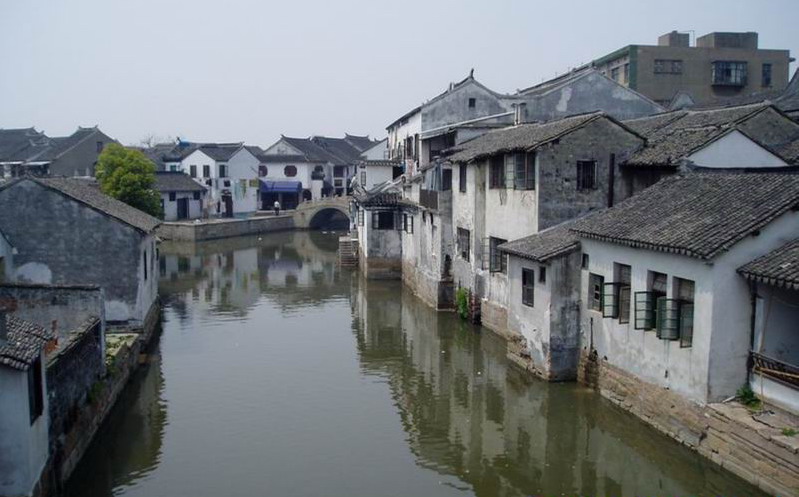 Photo By: ch
[Change Image]
Tongli Town is located at the northeast of Wujiang City, east to the ancient Canal, 18km from Suzhou City.
It was called "Futu" previously, changed into Tongli(??) at the beginning of Tang Dynasty and then Tongli(??) in Song Dynasty. The name has remained unchanged since then.
Tongli Town has a history as long as more than one thousand years since its foundation in the Song dynasty. There are over hundreds of gardens established in the Ming Dynasty and Qing Dynasty, temples, cartilages and former residence of eminent persons. With beautiful scenery, it is encircled by waters and separated into seven small islands by 15 small parallel rivers. However, 49 ancient bridges connect the islands and make them a linked whole. Beautiful, simple and unsophisticated, it is reputed as "small Venice in the Orient". With the buildings beside the rivers, it is famous for "its small bridges, running waters and old houses".
Thanks to the traditional paddy planting and aquiculture, Tongli Town becomes typical "Hometown of Rice and Fish" in the Southern regions of the Yangtze River. Since Reform and Opening, people's life and strength of the town have been improving.
At present, Tongli Town is the ancient town in the watery region. It was listed in sole Jiangsu provincial cultural relic town in 1982, the first provincial Cultural Town in 1995 and Film Base by China Film Association in 1999.

Edit by: ch