[edit this]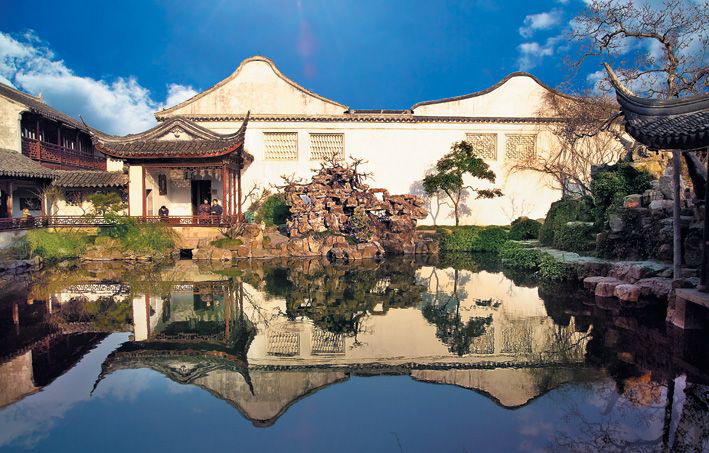 Photo By: ch
[Change Image]
The Master-of-Nets Garden is situated at Shiquan Street of Fengmen, Suzhou City.
During the early years of the reign of Chunxi in Southern Song Dynasty, the Deputy Minister Shi Zhengzhi abode right in this place with a garden know as "fisherman's Retreat", and private library called "the Hall 10, 000 Volumes". In the middle years of the reign of Qianlong in Qing Dynasty, Song Zongyuan, a ministerial official, built on the same site his garden-house, borrowed the meaning of the Fisherman Retreat and named it "the Master-of-Nets Garden" in order to express his desire of leading a good life of hermit.
The Master-of-Nets garden is compactly but agreeable laid out on an area of 5, 400 square.
Featured by precise layout, distinct arrangement and changeable scenes, the Master-of-Nets Garden has one garden within another and one scene within another, and is ingenious and indefinitely elegant. Therefore, it is regarded as the nonesuch of classical gardens in Suzhou, a model of "less is better than more". Its Wanjuan Hall is a characteristic building. It is still elegant, intact and delicate after 300 years, which enjoys the reputation as "the first gate tower of Jiangnan region".
The Master-of-Nets garden is now nominated for inclusion on the Word Heritage List.

Edit by: ch