[edit this]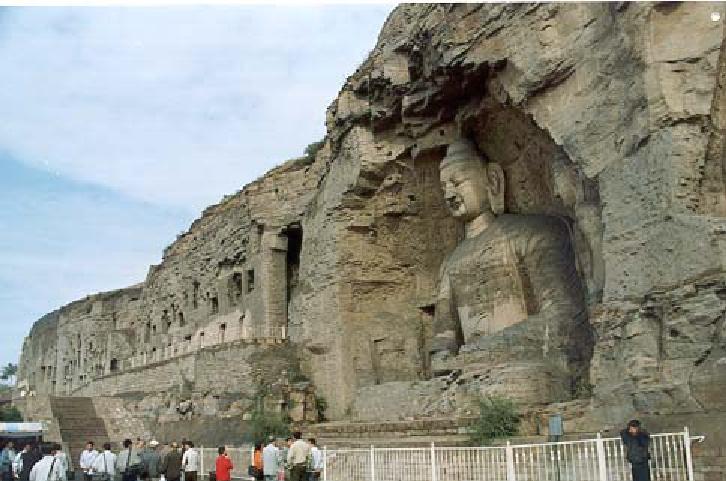 Photo By: Ada
[Change Image]
Shanxi Province, located on the eastern part of the loess plateau of North China, borders Hebei Province, He'nan Province, Shanxi Province and Inner Mogolia Autonomous Region. The name of the province, Shanxi, literally means "West of the Mountains", referring to the Mountains Taihang.
Shanxi Province is one of the cradles of Chinese culture, where the first slave country in Chinese history——the Xia Dynasty was founded. During the Spring and Autumn Period, Shanxi was Jin State, so it was called "Jin" for short.
Shanxi Province covers an area of 156.300 square kilometres with towering mountains occupy 80% of the land, the province lies at an average altitude of about 1,000 metres above the sea level. The Yellow River flows through Shanxi from east and creates the world famous Hukou Waterfalls.
With a great of cultural heritages passed down from its long history and many splendid natural sights formed by the sophisticated landform and physiognomy, Shanxi is abundant in tourism resources, and has been known as "Ancient Architecture Museum of China" for a long time. The province's numerous scenic spots include Yungang Grottoes, Buddhist Temples of Mountain Wutai, Hanging Monastery and Pingyao Ancient City which gained the fame home and abroad.
As an old revolutionary base, it has many evolutionary sites and cultural relics all over Shanxi Province. There are also all kinds of ative products and specialities. For example, Xinhuacun Fen liquor is a sort of famous ancient liquor, which tastes very good, and Shanxi mature vinegar is a good seasoning, which used to be royal tribute.

Edit by: Ada